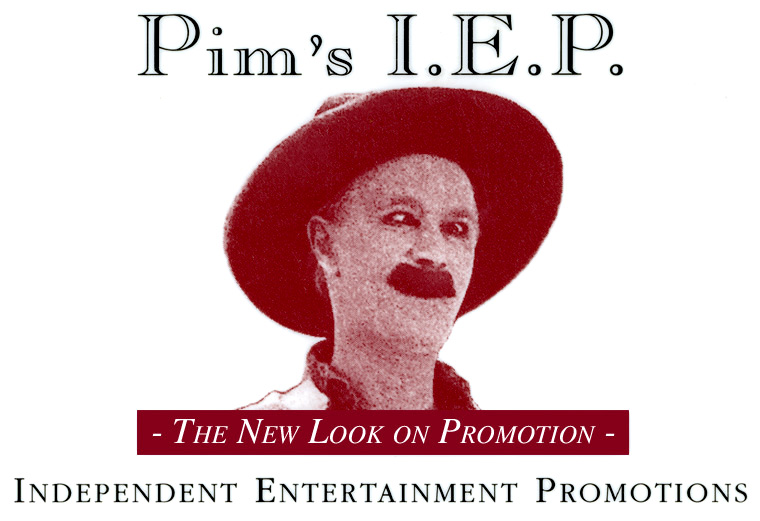 Independent Entertainment Promotions BV is a full-service, independent,
promotion company, which was established in 1993 by Pim van der Kolk.
After 18 years of work at EMI, in promotion and marketing, he felt it was time
for a change in the music-industry.
_________________
In the past 10 years IEP has proven to be the "major" company in independent promotions.
Based in Hilversum, the centre of Dutch radio and TV, IEP is the only independent
promotion company that takes care of all promotion (radio, TV and press).
_________________

On a weekly basis we meet all dj's, producers and music-directors of the Nationwide radio-stations,
the largest regional radio-stations and the clip-stations.
We also have good and intensive contact with smaller regional and local radio-stations and the entire Dutch press.
_________________

Besides our promotional services, we can also help finding distribution in The Netherlands, coordinate pressing, publishing etc.
Throughout the years we have also built up a network with many independent promoters and distributors all over Europe,
so we can also coordinate all activities for you throughout Europe.
_________________

So if you are looking for promotion in The Netherlands or an entire set up in Europe, there is only one place to be….
_________________

IEP
Independent Entertainment Promotions BV.
P.O.Box 47, 1200 AA, Hilversum, The Netherlands.
Tel. Nr : + 31 35 6249586
Fax. Nr : + 31 35 6281752



Email: promo@pimsiep.nl